Managing the application remotely using fitness club & gym management software offer lot of benefits to gym owners. It offers lot of flexibility, monitor and control all the activities remotely, minimizes the cost as application is hosted on remote server there by reducing the hardware cost.
WHAT IS CLOUD BASED APPLICATION?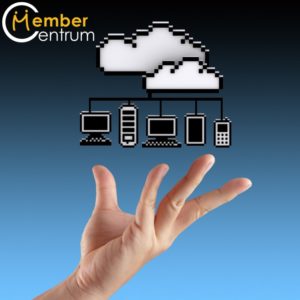 Cloud is a terminology used to describe the remotely operating server accessed through web server, locally deployed software modules works closely and data will be processed and stored in remote servers that are placed in data centers.
LIMITATIONS WITH DESKTOP BASED FITNESS CLUB & GYM MANAGEMENT SOFTWARE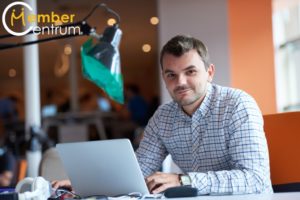 1. Buyer has to invest on hardware and maintenance will be costly
2. As the software undergoes changes,applying patches will be difficult if the buyer is not co-located
3. There needs to be a frequent upgrades to fitness club & gym management software and hardware,this will become extra burden on buyer
4. Company needs to pay for AMC charges as it requires someone to support the application all the time
5. If there is any crash and data lost due to some damage where the hardware is stored there will be huge loss
6. Frequent backups and archival process needs to be followed this will added cost to fitness centers
7. Very difficult to apply security module to fitness club & gym management software desktop application and there is chance for data theft
8. Since they are confined to physical location difficult to access from anywhere
9. Carrying desktop or laptop in which the fitness club & gym management software is installed is difficult
ADVANTAGES OF CLOUD BASED FITNESS CLUB & GYM MANAGEMENT SOFTWARE

1. Main advantage of cloud based application is reduction of cost in running and maintaining the application
2. Setup and installation is not required for gym management software – access from any where using web browser
3. Access from all type of smart handheld devices
4. No need to bother about any updates to

fitness club

& gym management software it will be manged remotely without affecting day to day activities
5. No need maintain any hardware locally just pay monthly on subscription basis and use the software
6. Can be scaleable as and when required based on the growth of fitness center
7. This will not affect the physical movement of fitness center
HOW CAN FITNESS CLUB & GYM MANAGEMENT SOFTWARE CLOUD SOLUTION WORK FOR YOUR FITNESS STUDIO?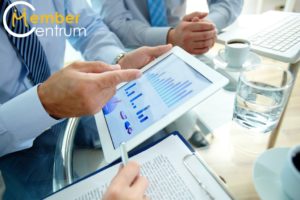 Now a days everything is moving to cloud from selling to buying and from learning to everything is becoming global.When someone wants to read a newspaper or wants to check a live cricket match score.Just type a URL ,all the information will be available.Being a fitness studio owner can you imagine if it wold be possible to see what is going on at your studio.
Gym management software will exactly do the same.You can continue to expand your business or do any other business at the same time you can keep a tab on your gymnasium by just logging on and looking at the dash board from anywhere anytime throughout the year.
There are many advantages when we move to cloud. It truly saves you cash, likewise as time. You don't have to be compelled to worry concerning fixing a server to host your information, system administration and regular maintenance prices become a factor of the past.
You need not have to worry about data theft,backups archives etc all these things will be taken care by the cloud application.You can still visit your place of interest and manage the things remotely.You can effectively manage your fitness studio remotely and be available to the team all the time
Your whole team will take pleasure in having access to gym management software on any device. Your front office will create bookings any time of the day, your trainers will input member progress information on the dashboard, and you'll be able to get time to time information from anyplace, anytime, on any device.
HOW DOES THE GYM ASSOCIATED MEMBERS GETS BENEFIT FROM CLOUD BASED FITNESS CLUB & GYM MANAGEMENT SOFTWARE?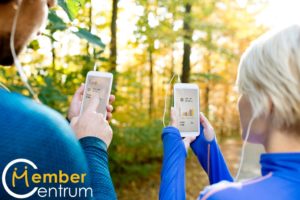 Once you get a member on boarded into the system,they will get access to gym management software.They can use it through web browser or they can install the android app.They can get many benefit out of this.They can book the slot online looking at the available fitness machines,they can follow the diet plan suggest to them.They can pay online and get the invoice instantly.They can track the progress made in weight loss program and many more facilities.
Finally they have a well managed time table in gym management software using which they can benefit immensely.