Younger generation in india is concentrating more on healthier lifestyles & good eating habits.With increasing hospitals and insurance costs people are reducing insurance premium costs by visiting gyms.Running Gym,fitness,Sports center, Aerobics & Dance classes at a same location with limited resources is becoming challenging for gym owners. membercentrum cloud enabled fitness management software will fit into owners pocket and take care of all their day to day activities and help gym centers to retain their members with no extra cost.

It is always easy to retain the existing members then getting new admissions.Therefore this is possible with  fitness management software. However satisfying the existing customers is always a difficult task.Retaining the existing customers is becoming challenge to almost every gym centers . In other words some of them don't have the tricks to handle the existing customers. Below are some of the simple strategies and techniques to achieve this goal using .
Fitness Management Software has become an integral part of fitness centers now a day.Hence they add great value for fitness studio members. Members can track the progress of weight loss, they can set the target for measuring yearly, and monthly weigh loss etc.Fitness Management Software app can act as motivation factor in day to day activities of members.
1. HOW DOES THE APP HELP FITNESS STUDIO OWNERS AND MEMBERS?
Owners:
Yes of course. This is one of the marketing technique or unique selling point to get more membership or retain the existing members. Owners can demonstrate what the benefits members are getting are and how this will help to meet their goals.
Members:
It is important to track the progress of each member and share with them what they have achieved by joining the fitness studio. With Fitness Management Software, gym trainers in fitness studio can sit with each and every member and set their goals. This builds confidence and encourages members to reach their weight loss goal or any other goal that is set with trainers. There are many graphs provided with app. This can be used by fitness studio members and can be shared with their loved ones to share their progress. This will help business owners to retain their existing customers.
2. MEMBERS ENGAGEMENT WITH DIFFERENT GROUPS TO MAKE FITNESS MORE FUN
A fitness app may be a great tool to keep the members active and connected all the time.However it is possible to create fitness games using Fitness Management Software. Trainers can schedule different fitness challenges. Once the fitness challenge is accepted by the members, trainers can co-ordinate and complete the task and the winners can be given gifts and achievements can be shared the members' community to encourage others to participate in such events and maintain good fitness. This is one way of retaining the existing members and this can be used as marketing activity to attract new admissions.
3. GOOD CUSTOMER SERVICE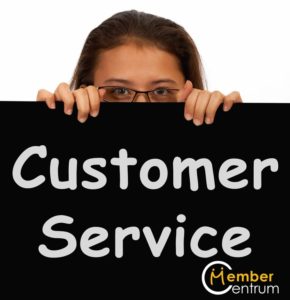 Remember it is very important to give good service to customers. It is very simple if you follow the below tips.
1. Keep the gym clean and hygienic
2. Ensure that all the equipments are serviced regularly and working
3. Take regular feedback from members to improve the quality
4. Give individual attention to members so that they feel worthy of join the fitness studio
5. Observe their attendance using Fitness Management Software and help them if they have any issues
6. Greet members on special occasions, this helps them keep connected
4. USE FACEBOOK EFFECTIVELY.
Face book is effective social media plot form to create community and be in touch with every members. Fitness Management Software has a link to face book page.
For someone who's simply starting their fitness journey, it's therefore vital to own a network which will facilitate them through the struggles of making a fitness routine and sticking out with it. All of the opposite members at your fitness studio will be an enormous quality here in serving to stay one another actuated and engaged.
5. AVAILABLE ALL THE TIME THROUGH THE DAY USING INTERNET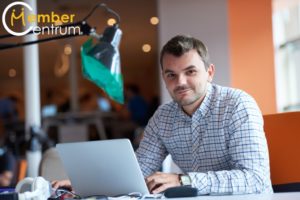 People have busy lives, with globalization, people work round the clock and very difficult to maintain the same routine every day. Therefore it will be helpful if the trainers are available online all the time. Using Fitness Management Software this is made possible. Trainers can create a schedule and instruct the members and guide them to achieve their goals.
Click Here If you are looking for  fitness management software